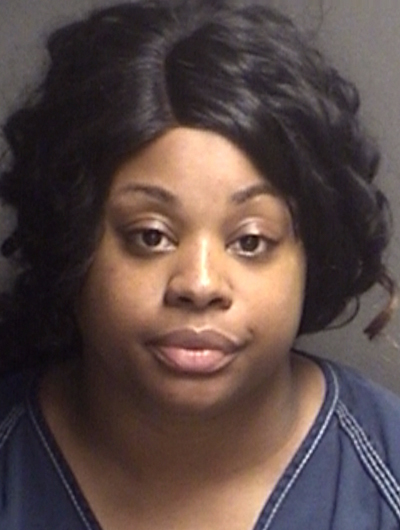 Last Monday, July 31, 2017, Wortham PD Sergeant Kelly Craig apprehended a female who seemed impaired as she passed him on Interstate Highway 45.
The woman was weaving and appeared to be unable to maintain in a single lane of traffic.
Upon making contact with the female, Sergeant Craig observed a small amount of marijuana on the console, resulting in a search of the driver, passenger, and vehicle.
During the search, Sergeant Craig discovered several small bags of marijuana that appeared to be packaged to sell. He also recovered six 8oz bottles of cough syrup with Codeine, marked as prescription only. The estimated total weight of the Codeine cough syrup was 1,360.77 grams.
There was also a 9mm pistol found with the drugs.
The driver, 31-year-old Deangelia Lynn Logan of Dallas, admitted to ownership of the drugs and pistol, resulting in her arrest and transportation to Freestone County Jail.
She was subsequently charged with the following:
1 – Manufacture and Delivery of a Controlled Substance, Penalty Group 4, more than 400 grams; a First Degree Felony = $5,000
2 – Delivery of Marijuana; a State Jail Felony = $5,000
3 – Unlawful Carry of Weapon; a Class A misdemeanor = $2,000
Ms. Logan is now out on bond.