A patriotic trunk, a scrambled Buffalo dip, and a giant spool of thread were among items found during a scavenger hunt at this month's Business After Hours.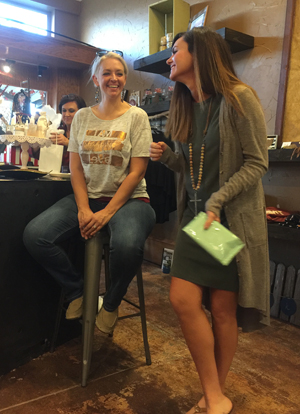 Peridot Salon owner, Averie Grant, also gave a makeover with her new product line, Maskcara Beauty.
Sponsored by Fairfield Chamber of Commerce, Business After Hours is a casual networking opportunity held the first Thursday of each month from 5:30 to 6:30 p.m.
If you would like to host an event or give a motivational talk, please contact the Fairfield Chamber of Commerce at 903-389-5792 or via email to chamber@fairfieldtx.com
(Photos by Karen Leidy)