BOTH TEAGUE VARSITY TEAMS PROTECTED THE HOME COURT Friday night, January 12, 2018 with hard fought wins over rival Malakoff.
The Lady Lions won 60-53 despite having key players in foul trouble as the Refs called both games very tight. The Lions, on the other hand, had to go to Overtime to beat Malakoff 50-49 in highly competitive game.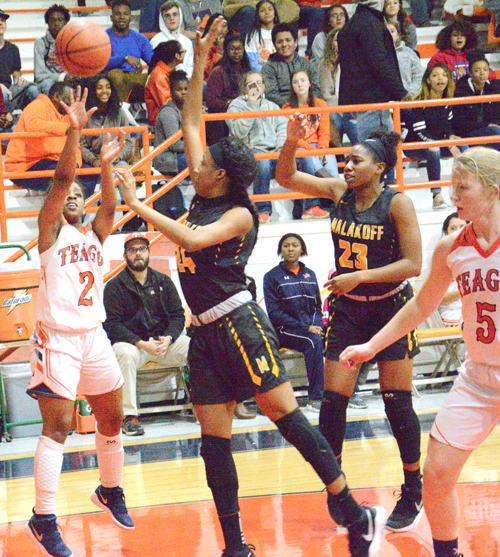 Both teams remain undefeated in the District races. Congrats to Coaches Chris Nickleberry, Chris Hair, their staffs and both teams on some hard earned wins.
(Photos by Monte Calame)