ANIMAL CONTROL is back up and running in the City of Teague.
Earlier this month, the Council hired James Peterhoff to serve as Animal Control Officer, Code Enforcement, and 911 Coordinator.
Thanks to generous donations from local businesses, the Teague Police Department was able to repurpose its Dodge Ram truck to serve as the new animal control/code enforcement vehicle.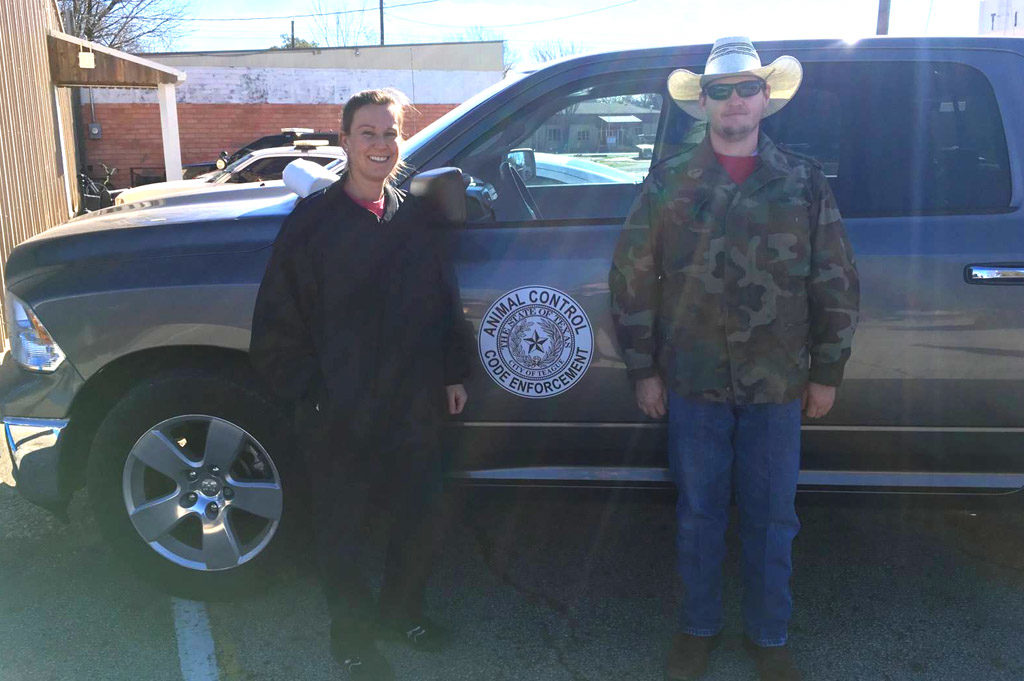 The Teague Police Department would like to thank Last Chance Designs for the new graphics on the truck, and 3W Truck Bed and Trailer Sales for installing the new Animal Transport Cage at no cost.
"You guys did an outstanding job! We very much appreciate your time and effort to help us improve the service to our community!" said Chief of Police DeWayne Philpott.
(Photos submitted)