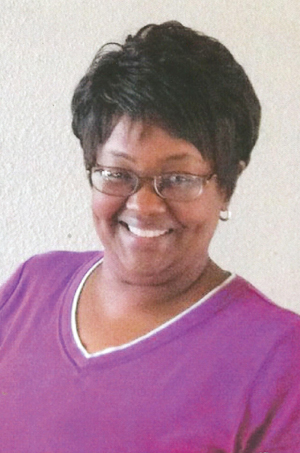 The Angelic Hosts came for Sarah Morton on Wednesday, May 24, 2017 at her residence in Fairfield, Texas among loving family and devoted friends.
Funeral Services were held Saturday, May 27, 2017 in the First United Methodist Church, of Fairfield, Rev. Conrell Lockett, officiating and Elder Anthony Taylor, Sr., Eulogist.
Interment followed in the Shiloh Cemetery, 1410 FM 489 East, Oakwood, TX.
Sarah Louise Morton was the eighth child of Frank and Alice Morton and was born in Fairfield, Texas.
She grew up in Wilson Chapel Community and attended Butler Schools from 1968 until integration in 1971 where she then graduated Fairfield High School in 1981.
Sarah was baptized in The Saint Hill Church Of God In Christ by Elder Anthony Taylor, Sr. in 2009.
She attended MCC where she received The Registered Nurse Degree and later attended The University Of Texas at  Arliington where she received The Bachelor Of Science Degree In Nursing in 2004.
Sarah married Billy Joe Jones, Jr.; and no children were born to this union.
She was employed by HL&P, Jewett, Texas and was Surgical Head Nurse for Fairfield Memorial Hospital which changed to East Texas Medical Center and now Freestone Medical Center.
Among the organizations that she held membership was The Tinity Star Arts Council.
Her hobbies included fishing, cooking, and traveling.
Sarah went on Mission Trips to Africa three times and once to Peru.
Sarah was preceded in death by her mother:  Alice Mae Morton.
Those left to cherish her memory most are:  Her father:  Frank Morton, Sr., Fairfield;
Brothers: Everett Morton, Oakwood; Wayne Morton, Sr and wife, Fannettie, Dallas; Frank Morton, Jr., and wife, Muriel, Robert Morton and wife, Dorothy; and Reggie Morton, Sr., all of Fairfield;
Sisters: Ruby Gatson and husband, Tyree, Jr.; Cynthia Jarmon and husband Billie Jr., and Alma McShan, all of Fairfield;
Aunts:  Mary Lampkin, Gwendolyn Ables, and Bonnie Grover;
Uncles: Victor Earl Morton, George Morton, Willis Jerry Vernon, and  Joe Vernon;
Special Friends: Michelle German, Paula Hoskins, Evelyn Ransom, and Eva Rischer;
A host of nieces, nephews and other relatives and friends.
Moore's Angelic Funeral Home, 406 Monroe Street, Teague, Texas provided the Professional Services to the Morton Family.
Visit our website: mooresangelicfuneralhome.com to sign the guestbook and light a candle.