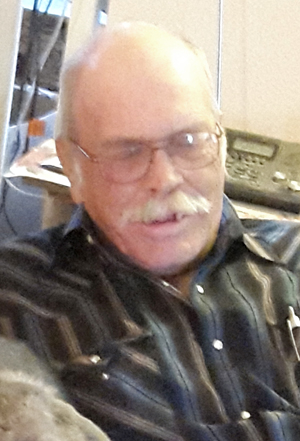 Rural Lopes, 54, of Streetman, passed away Saturday, May 6, 2017 at this residence.
Graveside services were held 4:00 p.m. Sunday, May 7, 2017 at Woodland Cemetery near Kirvin with Bro. Bubba Rutherford and Pastor Machle Ann Grant officiating.
Pallbearers were Richard Knight, Jr., Thomas Sikes, Clyde Ridge, Darrel Ridge, Hunter Fulmer, Fisher Fulmer and Darrel Copeland.
Mr. Lopes was born September 1, 1962 in Wortham, TX to parents Rural and Betty Gilbert Lopes.
He worked for many years as an auto repair technician.  He was an avid coon hunter and well known for his story telling.  He loved his family and especially his granddaughter, "Bug".
Left to cherish his memory is his wife of 37 years, Sharon (Mitchell) Lopes; two children, James Tracy Lopes of Stockdale, TX; Audy Lopes of Streetman; one sister, Wanda Holden and husband Jim of Teague, TX; two grandchildren, Samantha (Bug) Lopes of Streetman; Jordin Blair Lopes of Stockdale, TX; a special daughter-in-law, Angela Lopes of Streetman.
To view an online obituary, send a personalized sympathy card, or leave the family a personal tribute, please visit www.cappschapel.com