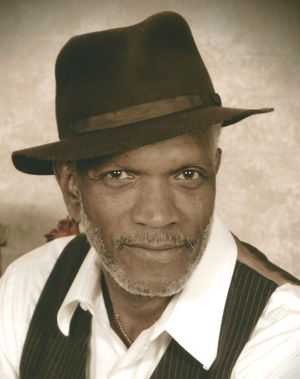 The Angelic Hosts came for Mr. Oliver Wendell Holmes on Friday morning, May 5, 2017 in the Kindred Hospital, Mansfield, TX among loving family and devoted friends.
Viewing was held Thursday, May 11, 2017.
Funeral Services were held Friday, May 12, 2017 at the Shiloh Missionary Baptist Church in Plano with the pastor, Rev. Isiah Joshua, Jr., Officiating.
Interment will be Friday, May 19, 2017 at 11:30 AM in the DFW National Cemetery, Dallas and Funeral Honors will be provided by Dyess Air Force Base, Abiline, TX.
Oliver W. Holmes was born on July 8, 1945 in Plano, TX to the parents of Jack and Mae Leatha Whitfield Holmes.
He passed away May 5, 2017 after suffering from a serious illness.
At an early age, Oliver gave his life to Christ and was baptized and united with Shiloh Missionary Baptist Church, Plano, TX.
He graduated from Plano Colored High School and went on to serve in the U.S. Air Force for 21 years. He retired as a Technical Sergeant and received an honorable discharge from the service.
Oliver united in marriage in 1964 with Minnie, and through this union two beautiful daughters were born: Olivia Shari Turner and Viveca Lynn Brown.
He worked for the U.S. Postal Service in Buda, TX where he retired after 21 years of service. Oliver was presented with a Service Award and Military Certificate in commemoration of 40 years of service to the government of The United States.
Oliver united with Lessie Tisdale in 1999 and he moved to Mexia, TX in 2004 where he resided until he was called home to be with the Lord.
He was preceded in death by His parents, 4 brothers: Arthur Williams (Norma), J. W. Holmes, Willie Holmes (Hazel) Sherlock Holmes (Thelma), and three sisters: Arelia Holmes Smith, Thelma Holmes Brown, and Essie Holmes Williams (Clareance).
Surviving Mr. Holmes are Lessie Tisdale, Mexia, TX; daughters: Olivia (Mike) Turner, Oregon; Vivica (Donnie) Brown, Austin, TX; Lessie's daughters: Sherry Carter and Tracy Tisdale; 11 grandchildren; 5 Great-Grandchildren; special friends: Larry and P.K. Washington, Bubba Freeman, Chuck and Margaret Lutrick, and Paige; a host of Nieces, nephews and other relatives and friends.