City of Fairfield commercial residential sites, such as apartment complexes and RV parks, may soon see an increase on their water bills.
These types of dwellings typically contain one or two water meters that service several individual units each.
Previously, there was only one base charge per meter (plus usage cost), even if it was servicing ten units, for example. This updated ordinance will now charge owners of the properties a base rate per unit, instead of per meter.
This ordinance change was approved at the Tuesday, January 9, 2018 Fairfield City Council Meeting.
Fairfield Police Department officers will begin carrying X2 Tazers, per the request of Councilmen Keith Daniels and Randy Johnson.
According to Chief of Police Kenny Bulger, officers will not be required to carry the tazers, but may do so if they chose to.
With these 13 tazers, the insurance will be updated; and training in use of the tazers will be implemented prior to start of carry.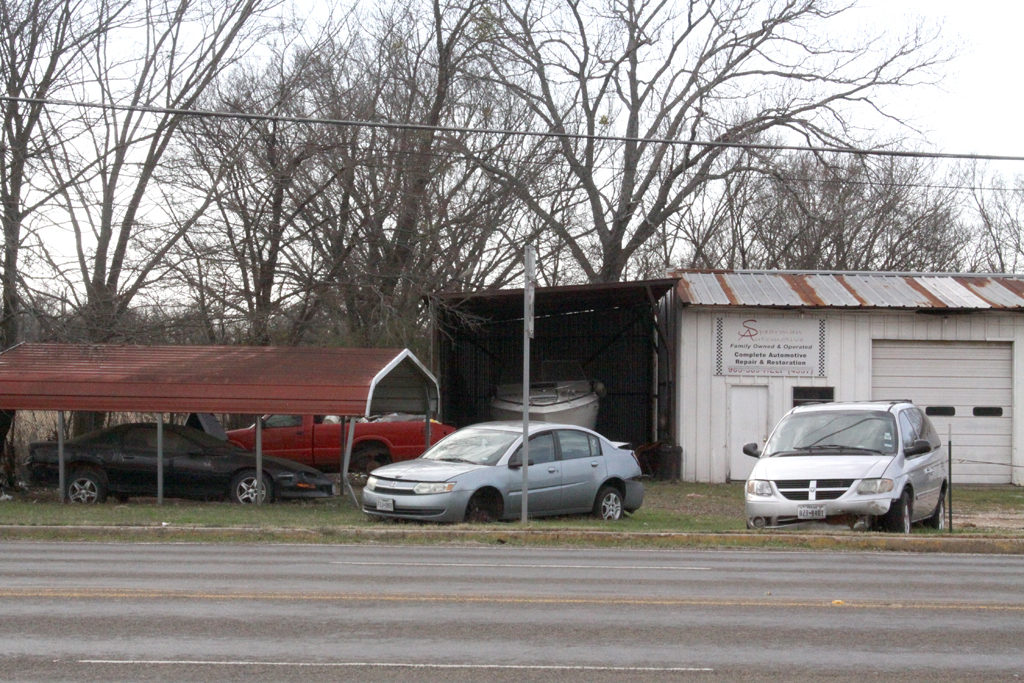 Customers of the now out-of-business auto repair shop, Spearman Auto, whose vehicles still remain on the shop's property, will receive a 30-day notice to pick up said vehicle.
If, after the 30-day period, the vehicle remains on the property, the City will then have the authority to dispose of it in the manner deemed fit by council members. Most likely, this will include the vehicle being destroyed and/or recycled.
This action is being taken in an effort to clean up the property, located on North Highway 75, and to get it back into compliance with City ordinances.
The City of Fairfield has received a request for voluntary annexation of 75.458 acres of land located on the west side of the interstate, for the purpose of expanding the industrial park. Council members voted to accept this annexation at a meeting in late 2017.
A public hearing was held prior to the regular City Council meeting, to discuss the status.
According to City Administrator Jeff Looney, all record filings have been completed.
"The FEDC will be covering costs for basic infrastructure such as water, sewer, streets, and lighting," explains Looney. "Once these things have been established, the City will then take over services and upkeep of this area. As part of the City, this area will be patrolled by the Police Department; and will have to adhere to City ordinances; including permits, building and health codes, and the like."
Another public hearing on this topic will be held on Tuesday, January 23, 2018 at 6:00 p.m.; prior to the next City Council Meeting.
Speaking of the FEDC, board members Mary Small and Jason Hullum were reappointed to serve their second three-year term.
During open discussion at this meeting, Mayor Roy Hill stated, "In an effort to ease certain resident's minds about how City monies are handled, I think we need to look at the possibility of having a full-blown forensic audit."
"Of course, it has to be approved by Council members, but I think it's something we should do. Let's talk about that soon," Mayor Hill concludes.
He also talked about having conversations with the county regarding the fairness of its donations to area volunteer fire departments.
"I think it is great that the county gives a yearly donation to the fire departments; but I think they need to reevaluate the amounts," explains Mayor Hill.
Currently, each department receives $10,000 yearly. According to Mayor Hill, he feels that Fairfield and Teague Fire Departments should receive more than the other area departments as they have the highest call volumes and respond to the majority of calls inside the county.