IT'S A TOUCHDOWN! Fairfield Eagle Cameron Ransom runs the ball in the end zone during the scrimmage against Gatesville.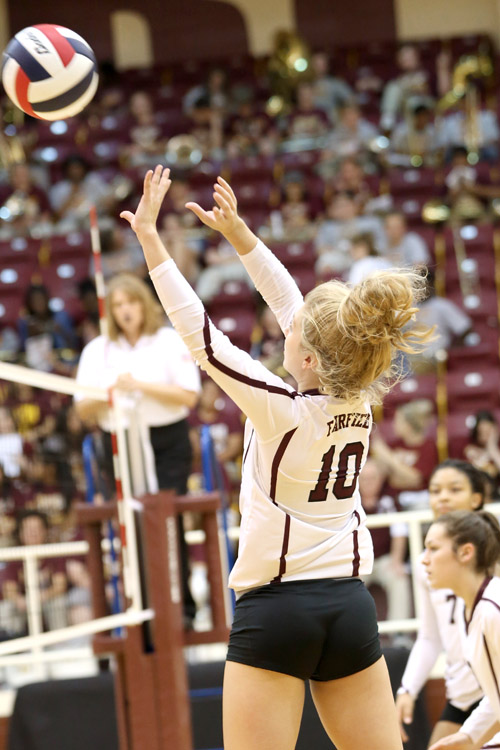 BEATING A TOUGH CORSICANA TEAM, Fairfield Lady Eagle #10 Tanna Lide tips the ball over the net.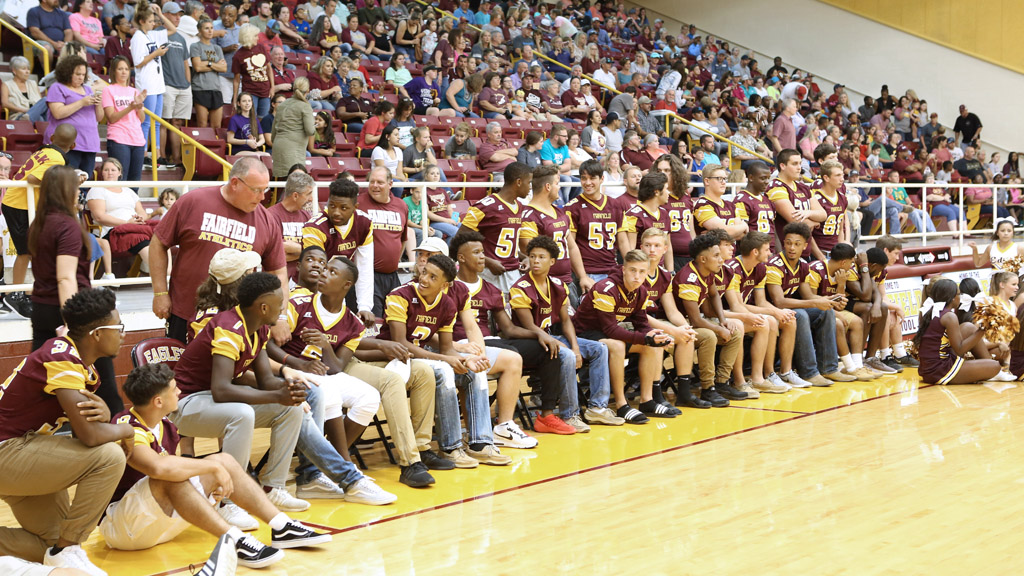 A LARGE CROWD OF PARENTS AND FANS came out to Meet the Eagles on Friday, August 25, 2017.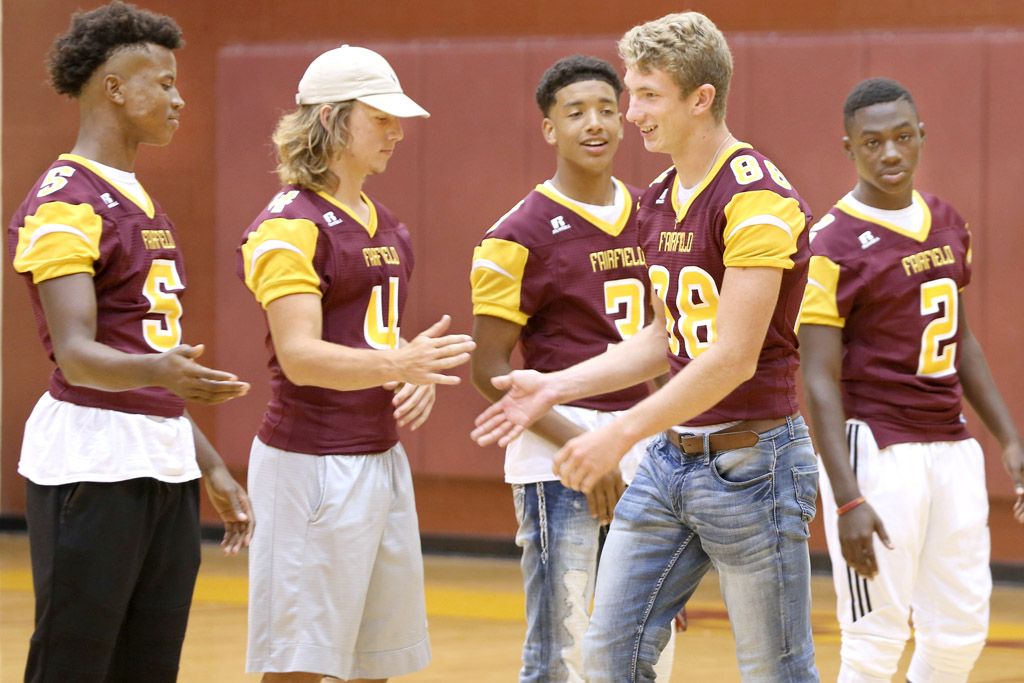 EAGLE #88, SUTTON BONNER, joins his teammates on the court as Fairfield High School athletes were introduced.  Passing along a high five is (left-right):  Kolbie Branch, Avery Archibald, Kolby Adams and Kadarrius Walker.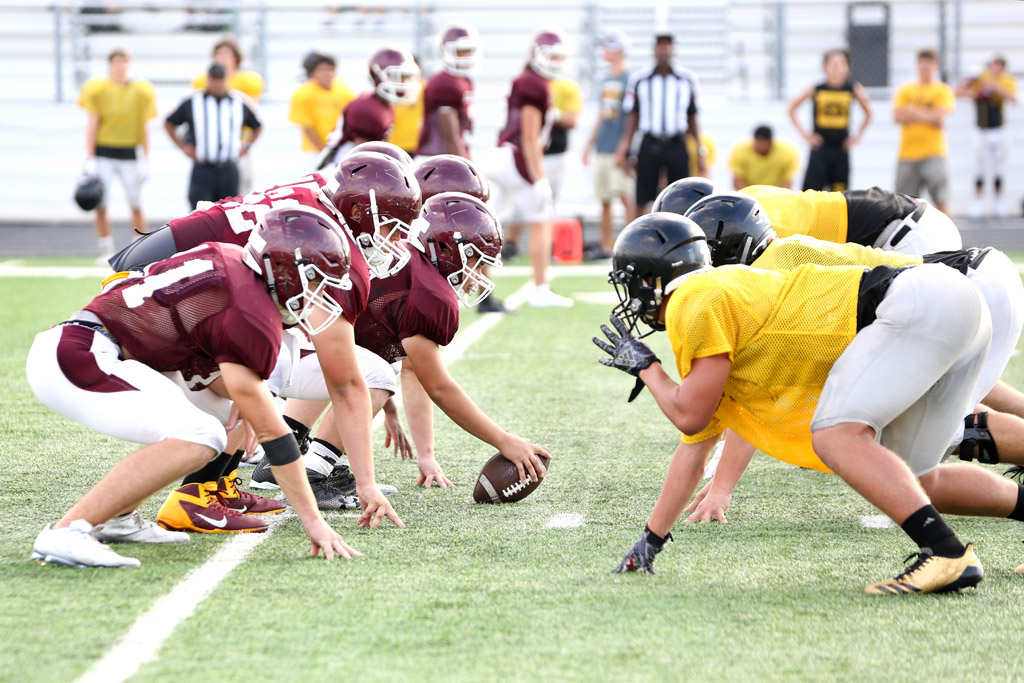 PREPARING FOR THE SNAP is #55 Miller Smith as the Fairfield Eagles Varsity team heads up against Gatesville.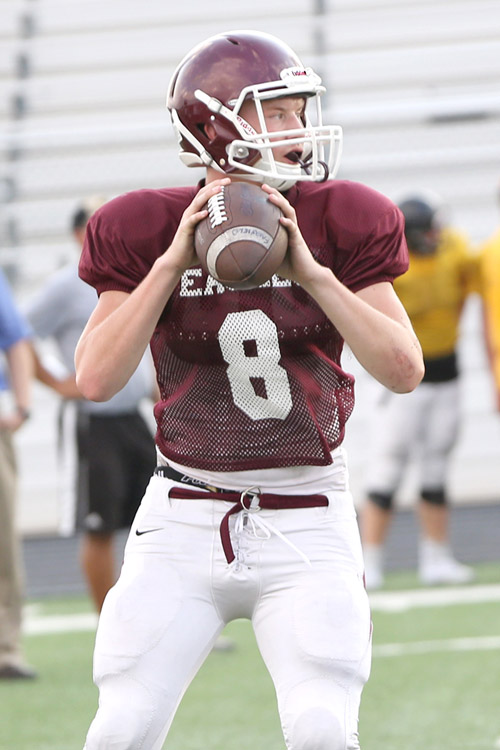 INTRODUCING THE EAGLES' NEW QUARTERBACK #8, Chad Rushin.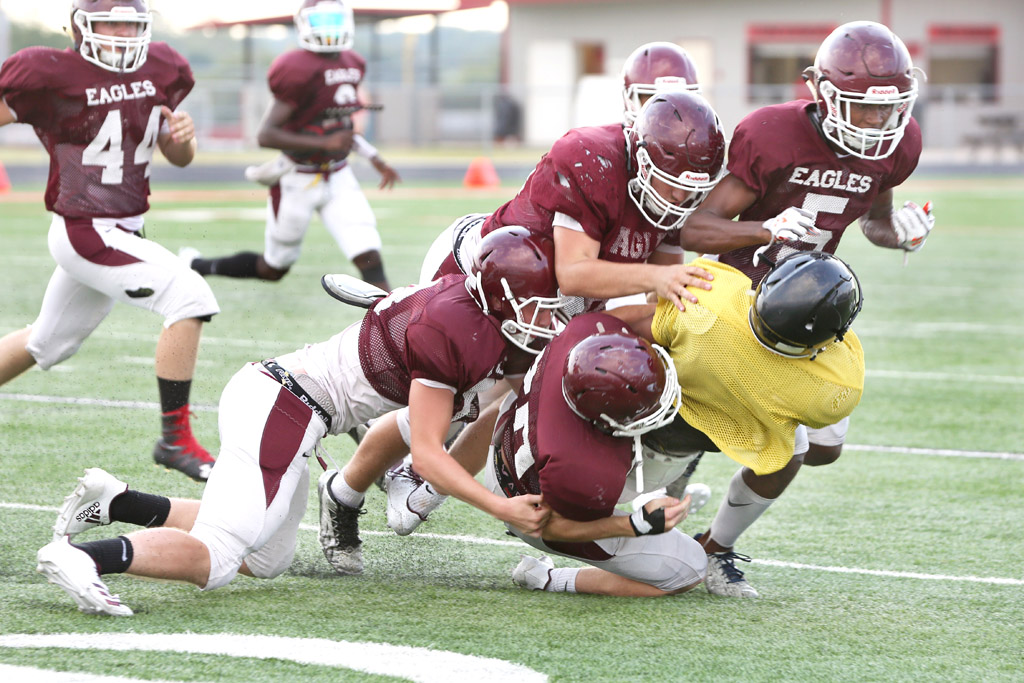 EAGLES DEFENSE makes for a formidable opponent against Gatesville during Friday night's scrimmage.
(Photos by Melissa Lee)