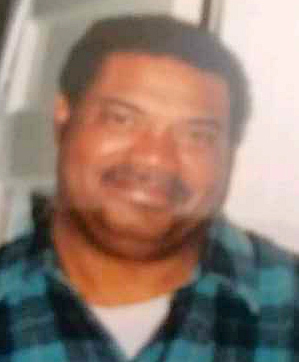 The Angelic Hosts came for McKinley Banks on Sunday, August 13, 2017 in the Memorial Herman Hospital, Katy, Texas among loving family and devoted friends.
Viewing was Friday, August 25, 2017 at Moore's Angelic Funeral Home.
Funeral Services were held Saturday, August 26, 2017 in the Salem Missionary Baptist Church 252 E, FM 489, Fairfield, TX 75840 with Minister Brandon Rowe, Cornerstone Baptist Church, Dallas is the Officiate and Rev. Sterling Coleman, Mt. Pleasant Baptist Church, Houston, is the Eulogist.
Interment followed in the Salem Cemetery.
McKinley was the 13th of 15 children born to Major and Etherial Johnson Banks in Teague, Texas.
He was raised by his mother's sister, Eugenia Johnson Scott in Midland, Texas and graduated from Midland High School with the Class of 1974.
He was baptized in the Baptist Church.
McKinley relocated to Houston from Midland where he remained until his death.
He worked at odd jobs and had a newspaper route for a number of years.
McKinley enjoyed talking on the telephone, and watched only T.V. News Channels.
He loved discussing current news and events with his friends and listening to Gospel Music.
McKinley was a faithful member of Mt. Pleasant Missionary Baptist Church of Houston, and served dutifully as a church usher. He was a dedicated bible student and debated the scriptures with others regularly.
He was preceded in death by his parents:  Major and Etherial Johnson Banks; 4 Sisters and 6 brothers.
Surviving Mr. Banks are 2 Sisters: Christene Banks Yeldell, Dallas and Sybil Burrell, Teague; 2 Brothers: Raymond Banks, Dallas and Urban Banks, Teague; His care taker of 14 years: Mrs. Willie Williams, Houston; a host of nieces, nephews and other relatives and friends.
Visit mooresangelicfuneralhome.com to sign the guest book and light a candle.