Coach Dennis Johnson follows his Varsity Volleyball team onto the court following their final win against a tough competitor.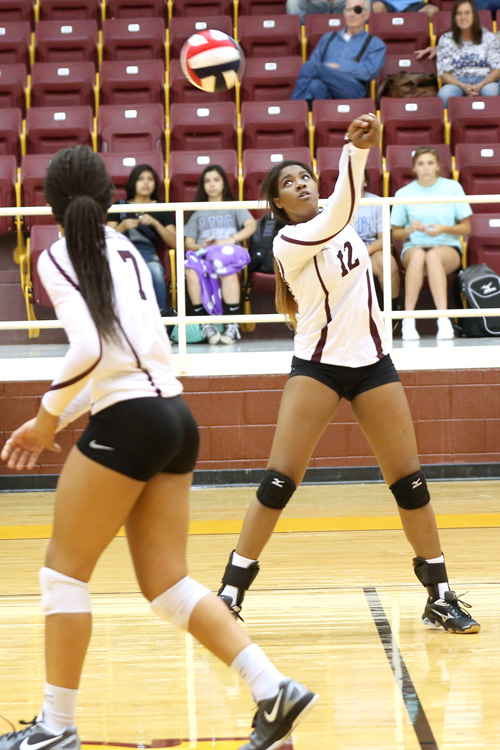 BUMPING THE BALL BACK to their opponents is Lady Eagle #12, Carrington Roberts during last week's exciting match-up with Leon.  Fairfield played five games to defeat the top-ranked team.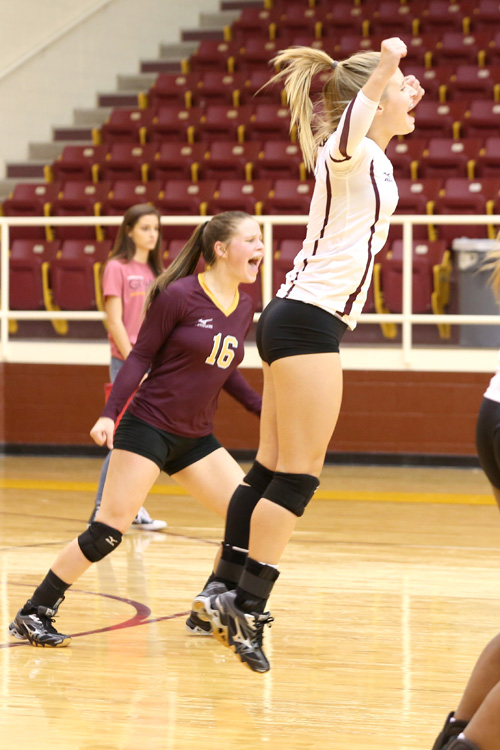 IT'S A HARD-WON VICTORY for the Lady Eagles, as they celebrate their final win against Leon on Friday, September 1, 2017.
(Photos by Melissa Lee)