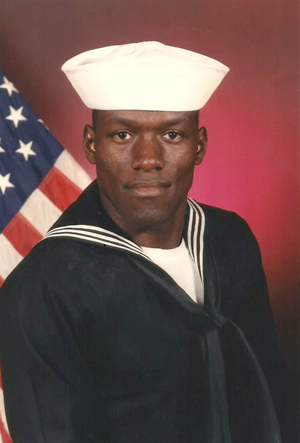 Kenneth Wayne Swanson, a native of Groesbeck, passed away in Ft. Collins, Colorado. Viewing was held Friday, December 22, 2017 from 1:00 p.m. – 7:00 p.m. at Moore's Angelic Funeral Home, 406 Monroe Street, Teague, TX 75860.
Funeral Services were held Saturday, December 23, 2017 at 11:00 a.m. in Mt. Gideon Primitive Baptist Church, Doyle, Texas with Rev. Charles Cashaw officiating and Rev. Larry Gray, Eulogist. Interment followed in the Lone Star Cemetery, Groesbeck, Texas.
Kenneth Wayne Swanson was born on October 24, 1960 in Groesbeck, Texas to Tom and Ruby Swanson. He went to be with The Lord on Thursday, December 14, 2017 in the Poudre Valley Hospital, Fort Collins, Colorado among loving family and devoted friends.
He received his Christian Education at an early age in the Mt. Gideon Primitive Baptist Church, Doyle, Texas and was in attendance at Mt. Gideon until he moved away from the Groesbeck Area.
Kenneth attended the Groesbeck Public Schools and graduated from Groesbeck High School with the Class of 1980. He Enrolled in Texas Technical Institute, Lubbock, Texas and enlisted in the U. S. Navy before completing his degree.
Mr. Swanson enlisted in the U.S. Navy while his home of record was Lubbock. His date of entry into the Navy was November 8, 1988.
Kenneth settled in Colorado and met and married CiCi Chimban and their marriage was blessed with three girls: Marika, Maiya, Kenya Swanson.
He had various jobs throughout his career. His last employment was with the United States Postal Service (UPS) in Colorado.
Kenneth loved football, even "tried out" for the Dallas Cowboys Team. His favorite pastime was high school football and basketball strength training.
He was preceded in death by his father, Tom Swanson.
Kenneth is survived by: His wife, CiCi Swanson, Fort Collins, Colorado; His daughters: Marika, Maiya, and Kenya Swanson; Hia mother: Ruby Faye Swanson; His brothers: Tom Swanson and wife, Kay; Roddie Swanson and wife, Crystal; His sisters: Linda Jackson; Rita Davis and husband, Jasper; Merdis Gonner and husband, Randel; and Mary Waters; Uncle: Edward Bennet; Aunt: Juanita Cooper; a host of nieces, nephews and other relatives and friends.