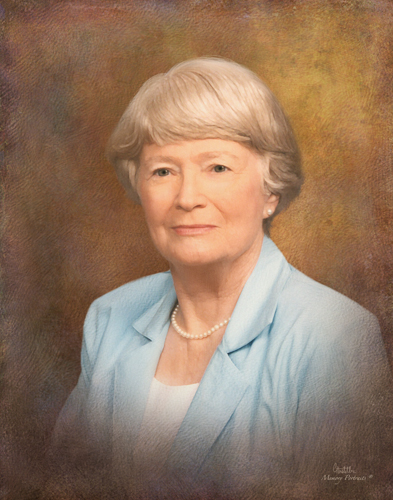 Kathryn M. Davis, 99, of Fairfield, passed away Tuesday, September 5, 2017 in Fairfield. Services were held 10:00 a.m. Saturday, September 9, 2017 at the First Baptist Church with Rev. Benny Mize and Rev. Mark Miles officiating. Interment followed at Fairfield Cemetery. Pallbearers were Ben Davis, Charles Kohlmyer, Jim Childs, Robert Sladek, James Miles and Dr. Greg Green.
Mrs. Davis was born December 12, 1917 in the Young Community of Freestone County to parents Edgar Gaddis Miles, Sr. and Buena Vista Spencer Miles.  She was a graduate of Fairfield High School and attended Fontbonne University in St. Louis, MO.  On July 26, 1941, she married Lee Judson Davis.  On July 26, 2011, they celebrated their 70th wedding anniversary.  Mr. Davis preceded her in death on February 27, 2012.  Mrs. Davis was active in many areas.  She was a member of First Baptist Church where she was active in the WMU.  She was a member of the Freestone County Art League; Fairfield Garden Club; Red Hats; life member of the Fairfield History Club and founding member of the Fairfield Library Association.  She held State office in the Greater Federation of Women's Clubs and until two weeks ago was active and playing in her local Bridge group.  She also was an accomplished water color artist.  In addition to her parents and husband she was preceded in death by three brothers and one sister; a grandson, Judson Daniel Davis and a son-in-law, Terry Sladek.
Left to cherish her memory is her three children, Kathy Davis Sladek of Austin; George M. Davis and wife Sherry of Fairfield; Warren Judson Davis and wife Linda of Fairfield; six grandchildren, Kathleen Childs, Susanna Kohlmyer, Robert Sladek, Dr. Amanda Green, Dr. Georganna Miles, Ben Davis and twelve great-grandchildren.
To view an online obituary, send a personalized sympathy card, or leave the family a personal tribute, please visit our website at www.cappschapel.com