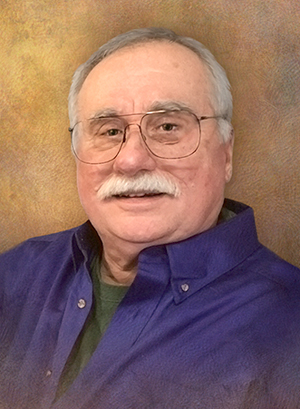 Jim Plantt, 70, of Fairfield, qualified as one of God's bulldoggers for the Celestial National Finals on Monday, May 1, 2017 in Waco.
Graveside services were held Friday, May 5, 2017 at Lake Chapel Cemetery with his son-in-law, Robbie Roberston officiating.  Masonic graveside rites were furnished by Fairfield Lodge #103 A.F. & A.M.
Jimmy Allen Plantt was born on January 17, 1947 in Bryan, TX to parents Jimmy G. and Stella Dechiro Plantt.
On August 7, 1965, he married Brenda Conner of Hearne, TX and they had two children, Lisa and Rusty.
In 1976 Jim moved to Fairfield and became a real estate broker and appraiser but ultimately returned to his passion as a renowned saddle maker, knife maker and artist.
He also raised cattle and horses.
Jim was a member and Past Master of Fairfield Lodge #103 A.F. & A.M. a Scottish Rite Mason and a member of Karem Shrine Temple of Waco.
He was also known for his skills as a bow hunter.
Jim was preceded in death by his parents.
Left to cherish his memory is his wife Brenda; two children, a daughter Lisa Robertson and husband Robbie and a son, Rusty Plantt and wife Kimberly all of Fairfield; one grandson, Jake Robertson and wife Erica of Gilmer, TX; a sister, Sarah Norman and husband George of Bryan, TX; many nieces and nephews.
In lieu of food and flowers the family requests memorials to the Texas Scottish Rite Hospital for Children in Dallas. www.tsrhc.org or 1-800-421-1121
To view an online obituary, send a personalized sympathy card, or leave the family a personal tribute, please visit our website at www.cappschapel.com