TAKING FIRST PLACE IN SATURDAY'S Cross Country meet is the FHS Girls Varsity team.  The proud athletes include (left-right):  Madison Smith (2nd Place – Individual), Ashlyn Partain, Alexis Rodriguez, Erica McQuinn, Morgan Coleman (1st Place – Individual), Victoria Donohoo, Britain Bossier, and Natalia Salazar.  Nearly 400 runners from twelve schools participated in the Golden Eagle Run hosted by Fairfield High School.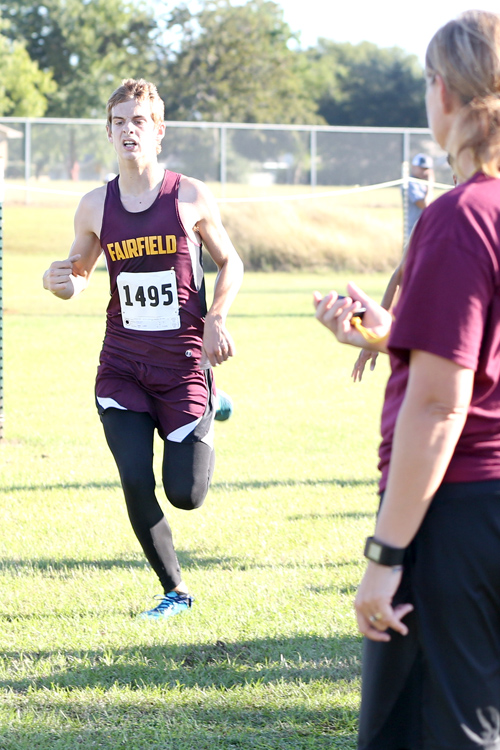 THE FIRST FAIRFIELD EAGLE TO CROSS the finish line for the Boys Cross Country Varsity team is Hunter Noland, during the Golden Eagle Run held this past Saturday, October 7th at FHS.  Twelve schools competed in the Invitational Meet in Fairfield, Texas.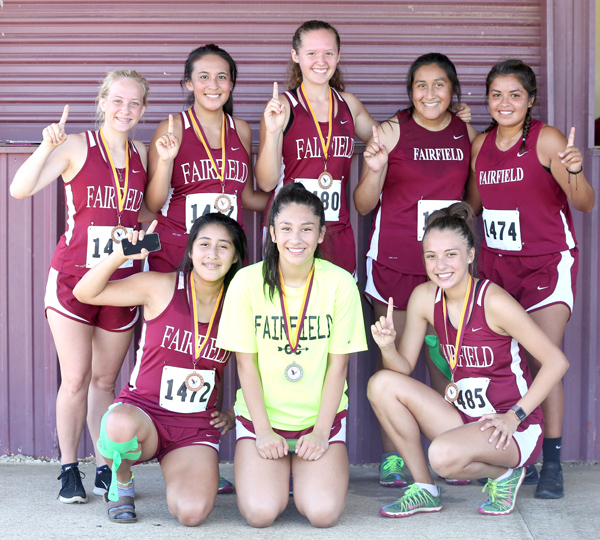 ALSO TAKING FIRST PLACE AS A TEAM during Saturday's meet is members of the Fairfield Eagle JV team, including (l-r):  Jenny Pina, Michelle Rosales, Diana Castendad, Melanie Pena, Kailee Marchand, Paige Allen, Andrea Jauregui, and Coral Chavez.
(Photos by Melissa Lee)