The Fairfield Eagles were well represented by some dedicated lifters at the Emory Rains Invitational Powerlifting Meet on Saturday, January 27th.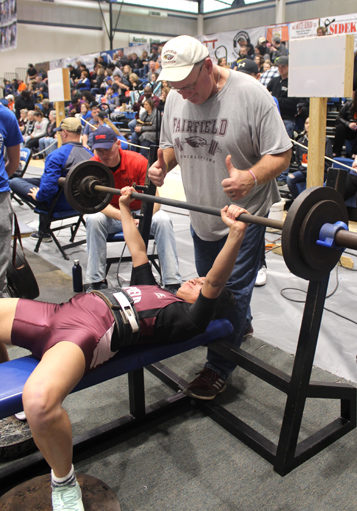 The team, consisting of both seasoned and new lifters, competed against 15 other schools.  The FHS girls earned a 4th place finish and the boys placed tenth overall.
Final results are as follows:
–Ashlyn Garcia, 4th place Medal in the 105
–Leticia Chaves, 5th place Medal in the 123
–Sarah Richmond, 3rd place Medal in the 132
–Bailey Jones, 1st place Medal in the 165
–Tylie Bruce, 4th place Medal in the 165
–Christina Ferguson, 2nd place Medal in the 198
–Kaitlyn Newman, 4th place Medal in the 259+
–A.J. Polk, 1st place Medal in the 123
Participating athletes: Jamisha Fields, Hayley Gomez, Harley Gomez, Krissy Dozlic, Madison Thaler, Nick Cochran, Zane Anderson, Lex Thompson, David Thomas, J. Nicholson, Carson Moore, Will Parker, Garrett Little, Justin Cooper, and Chandler Noble.
Fairfield High School will be hosting the girls powerlifting meet on Thursday, February 1st in the South Gym.  Please come out and support our hard-working athletes!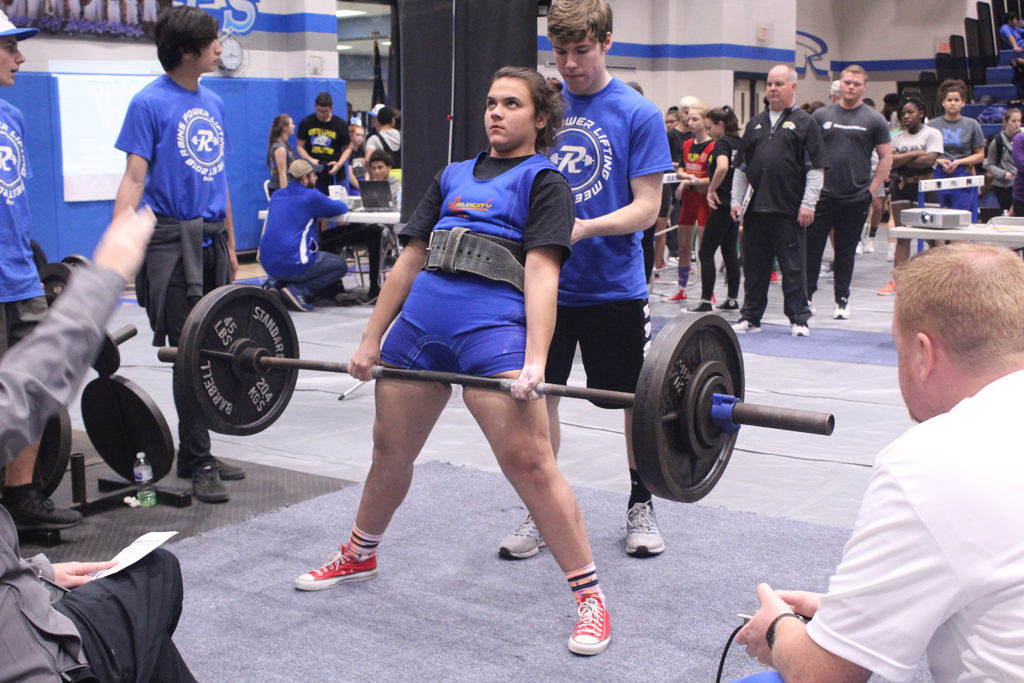 (Photos and reporting by Shae Garcia)