"Everyone here has been so kind. There are no words big enough to say Thank You," explains Mrs. Kellee Scott of Richwood.
Mrs. Scott, her husband, daughter, three grandchildren, and a total of six dogs, are just a few of the nearly 1,000 evacuees that sought refuge in Freestone County in the wake of Hurricane Harvey.
This family is one of many that were housed at the LaQuinta in Fairfield.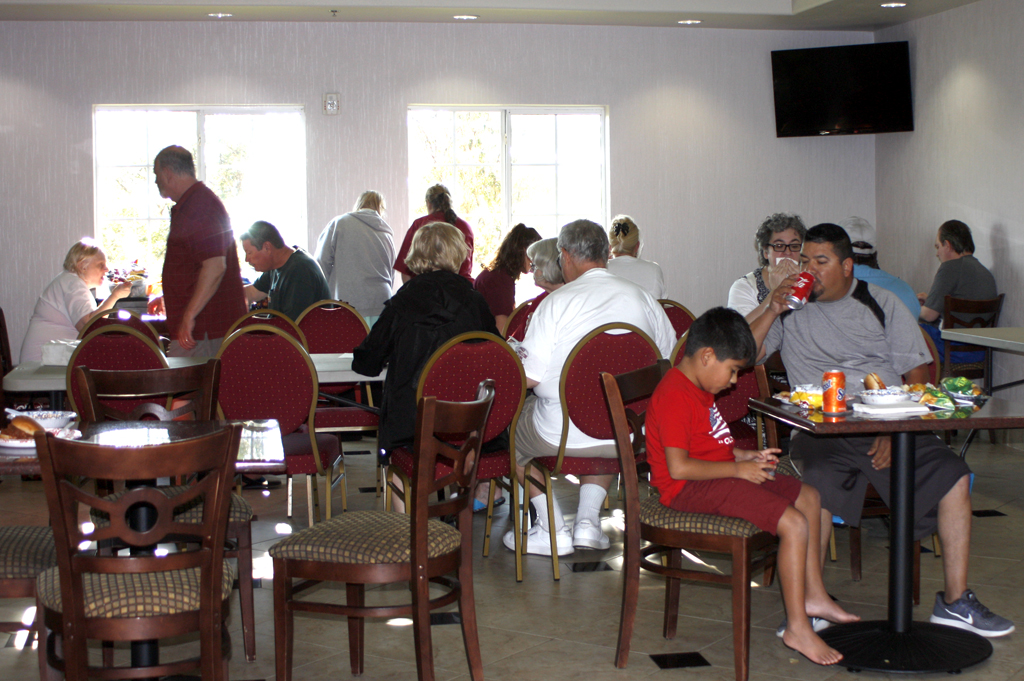 LaQuinta hosted a dinner of Sloppy Joes, sides, and desserts for evacuees on Tuesday, August 29th.
River of Life Church donated all of the ground beef for the dinner. Bush's Chicken supplied tea, macaroni and cheese, and mashed potatoes. Thomas Rogers served as cook.
"It's been overwhelming," explains LaQuinta General Manager, Teresa Rogers. "We just want to thank the countless number of donators and volunteers and everyone else who has contributed to taking care of these people. I never imagined this type of response from the community."
Mr. Scott had this to say, "The people of the City are so very friendly. The staff here at the hotel is wonderful. They help us with a smile. I just don't know what we would do without all of them."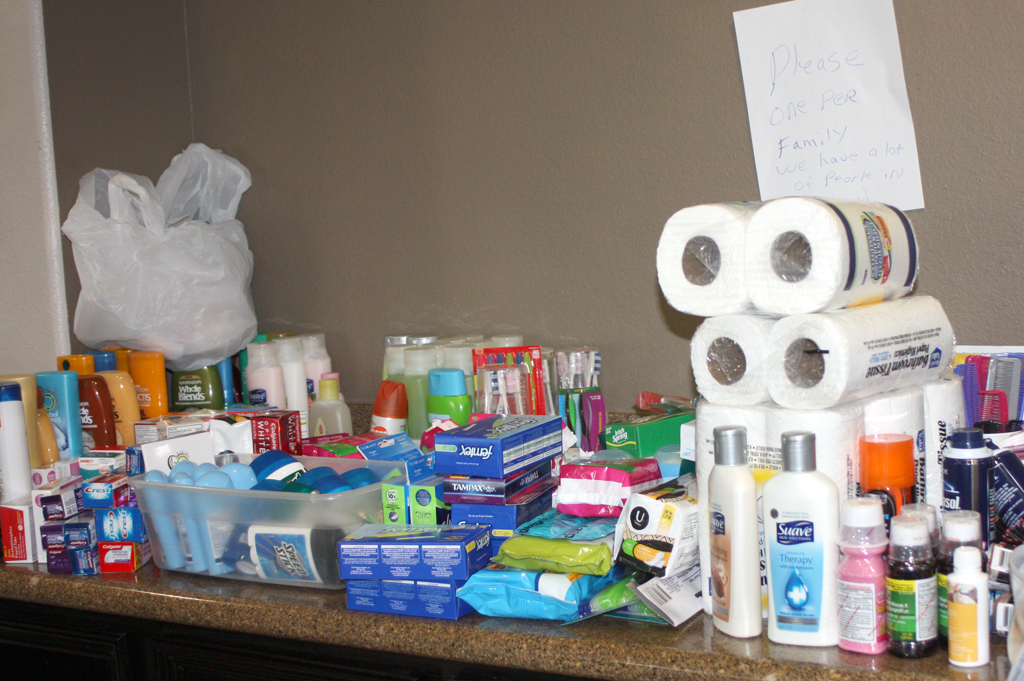 Julie Lewno, the Scotts' daughter, expressed her feelings, saying, "The support from everyone here has been amazing. People are constantly bringing in hot food to feed us and donations of needed items. One couple even handed me money to help pay for our hotel room."
She continues, "It is so inspiring to see a community come together like this to support strangers in their time of need. I told my husband, who had to stay in Lake Jackson, that God is here!"
Mrs. Sally Sekac of Houston wants to make sure everyone in Freestone County knows just how much they all appreciate the hospitality and kindness given to them. "Everyone is so warm and friendly, making us feel right at home."
"I love this town! Everyone is so friendly and helpful," says 83-year-old Mrs. Mickie Sacra of Richmond. "Stopping in Fairfield was truly a blessing from God."
One evacuee, who wishes to remain anonymous, even stated that they will probably stay here and start looking for a job because the community has been so welcoming and feels like home.
Over the past week, the majority of area hotels, churches, businesses and residents have pulled together to feed, house, and love on these people who are going through such a rough time.
There are so many more stories just like these, too many to possibly name them all; and this reporter is extremely proud to be part of a community that comes together to help their fellow man in a time of need.