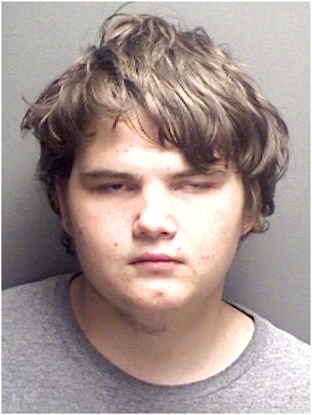 Teague man, Donald Ray Long, 19, has been arrested and charged with Sexual Assault Family Violence (a 2nd Degree Felony) following an investigation into an incident that occurred on Thursday, October 26, 2017 at the Kilgore Trailer Park in Teague.
Around 9:30 p.m. that evening, Teague Police Department and Teague EMS responded to a call where a female was reported to be having trouble breathing; and she eventually became unresponsive. She was transported to Freestone Medical Center in Fairfield by Teague EMS.
A couple of hours later, the female became responsive and stated that she believed she had been sexually assaulted.
During the subsequent investigation, led by Interim Chief of Police DeWayne Philpott, the female, who was the roommate of Long, positively identified him as the perpetrator.
Long later admitted to the act during questioning. He was arrested and booked into the Freestone County Jail with a $30,000 bond.
This case has been turned over to the County Attorney's office for prosecution.