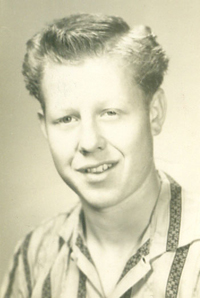 Deryl Missildine, 75, formerly of Fairfield, died Saturday, April 15, 2017 in Tyler.  Graveside services were held 2:00 p.m. Tuesday, April 18, 2017 at Lake Chapel Cemetery with Bro. Ricky Missildine officiating.  Pallbearers were Randy Turner, Larry Rice, David Missildine, Sid Fryer, Olen Clary and Shelton Snow.
Mr. Missildine was born October 5, 1941 in Fairfield to parents Lee Boyd and Ruby Hughes Missildine.  He was a retired pipeliner and former owner of M-Co in Freestone, TX.  For the past six years, he had been residing in Tennessee Colony having relocated there from Palestine.  In addition to his parents he was preceded in death his first wife Joy Missildine and a second wife Jerry Oliver.  A son, Kevin Missildine, preceded him in death in 2005.
Left to cherish his memory are three children, Jill Matthews-Ivison and husband Darrell of Wylie, TX; Don Missildine and wife Page of Corsicana, TX; Jon Missildine of Tennessee Colony, TX; a sister, Sandra Turner of Jewett, TX; five grandchildren, Connie Foster, Lee Missildine, Keith Missildine, Kristi Villa and Ryle Jo Missildine; 7 great-grandchildren.
To view an online obituary, send a personalized sympathy card, or leave the family a personal tribute, please visit our website at www.cappschapel.com