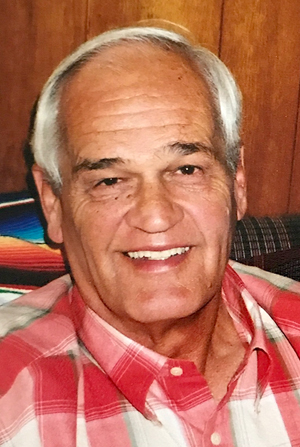 David Wayne Frederick passed from this world on August 23, 2017.
David was born in Beaumont, Texas but grew up in Houston and Portland, Texas.
He loved to fish and was a wonderful father, grandfather and husband. His gentle smile and giving spirit will be missed.
He is preceded in death by his parents, Eldridge and Eloise Frederick.
Left to appreciate and treasure his memory are his wife, Dian Frederick; brother Joe Frederick and wife Patsy; niece Pamela Frederick Bricker; daughters, Regina Robinson and husband George Robinson, Courtney Pytel and husband John L. Pytel, Pellie Goolsby, Mollie McCoslin and husband Heath McCoslin; son, Lee Griffin. Grandchildren, Olivia Robinson, Zane Robinson, Lillie Pytel, Savannah Robinson Chambers and husband Drake, Abbie Pytel, Jack Pytel, Case Robinson, Cade, Allie, Grace McCoslin, Rylee Goolsby, Austen Griffin and soon to be two great granddaughters.
Memorial service will be 11:00 am Friday, August 25, 2017 at Fairfield Harmony Presbyterian Church with Tom Prentiss officiating.
Memorials may be made in his name to MD Anderson Cancer Center, gifts.mdanderson.org.
An online guest book is available at www.griffin-roughton.com
Arrangements by Griffin-Roughton Funeral Home