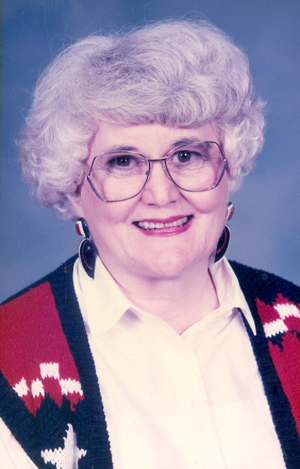 Billie Pearson, 87, of Fairfield, passed away Monday, August 21, 2017 in Fairfield.
Memorial services were held Wednesday, August 30, 2017 at First United Methodist Church with Dr. Richard Heyduck officiating. Private interment followed at Fairfield Cemetery.
Mrs. Pearson, a retired elementary school teacher was born October 12, 1929 near Belton, Texas in Bell County to parents William H. and Maggie Henderson Wright.
She received her Bachelor of Arts degree from Texas A & I University in Kingsville and completed post graduate work at Texas A. & M.
She married Robert F. Pearson, Jr. on December 22, 1947 in Heidenheimer, Texas.
Her teaching career spanned some 32 years, sixteen of which were in Fairfield. Billie and her husband Bob moved to Fairfield in 1981 from Coleman, Texas.
She was a member of Fairfield Chapter #331 Order of the Eastern Star and the First United Methodist Church.
In addition to her parents she was preceded in death by three brothers, three sisters; and a son, David Pearson in 2008.
Left to cherish her memory is her husband Bob of Fairfield; a daughter, Debra Nickelson and husband John of Grand Prairie, Texas; three grandchildren, Raissa Nickelson of Euless, TX; Glenn Pearson and wife Luisa of Ashburn, VA; Robbie Pearson and wife Becky of Round Rock, TX; three great-grandchildren, Jennifer Delany-Pearson, Emily Pearson and Christopher Pearson; a daughter-in-law, Donna Pearson Brown of San Antonio, TX.
To view an online obituary, send a personalized sympathy card, or leave the family a personal tribute, please visit our website at www.cappschapel.com