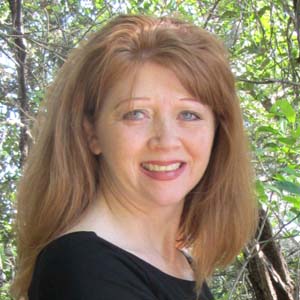 Angela Kay Tibbitt, lovingly known as "Angie", 45, passed away April 16, 2017, after a courageous battle with cancer.
Angie was born October 8, 1971 in Fairfield, TX to Oscar Fred Whiteside and Cleta Maxine McAdams.
She graduated from Fairfield High School in 1990 and went on to attend Navarro Community College; and later transferred later to McLennan Community College and graduated with her nursing degree in December of 1995.
Angie achieved her Bachelor's and her Master's degrees in Nursing from Lamar University. Her education and furthering the lives of others was Angie's passion, until her twins came into her world.
Angie was a wonderful loving mother and enjoyed every moment she had with them. She was their biggest fan on the sidelines of their football games and cheerleading events.
In December of 2016, Angie achieved her second Master's degree from Mary Hardin Baylor University as a Nurse Practitioner. Due to her illness, she was not able to finish the testing or work as a Nurse Practitioner, but during her schooling hours she touched many lives and will be remembered for years to come for her work.
Angie was preceded in death by her maternal and paternal grandparents; her mother, Cleta Maxine McAdams; and her brother, Kenneth Warren Whiteside; niece, Sarah Whiteside; nephews, Colton Lee Whiteside and Tristan Lee Whiteside; and the father of her twins, Chris Tibbitt.
She leaves to cherish her memory and to continue her legacy, her twins, Chance Tibbitt and Madison Tibbitt; father, Fred Whiteside; brother, Leslie Whiteside; the guardian of her children, Missty and Steven Pearson and their family; along with numerous aunts, uncles, nieces, nephews and a host of loving colleagues and friends.
In lieu of flowers, Angie's family requests that memorial donations be made in her memory to the American Cancer Society or Providence Hospice.
Services entrusted to Lake Shore Funeral home.
Thoughts and memories may be shared online at www.LakeShoreFH.com.