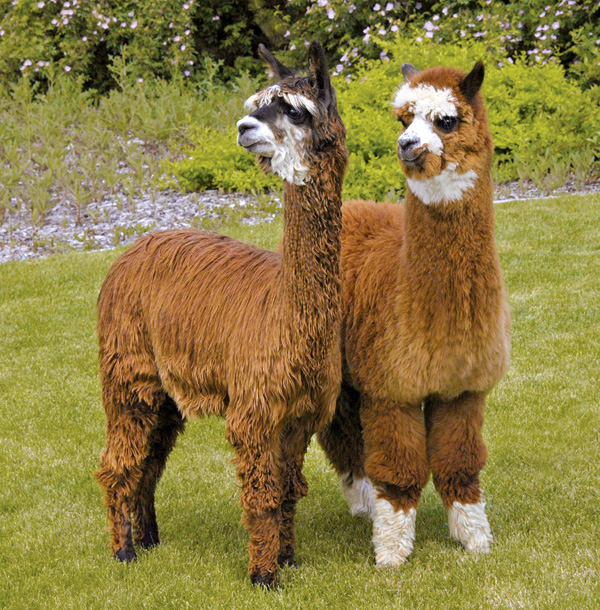 Every year, hundreds of alpacas and alpaca enthusiasts, as well as fiber art enthusiasts, gather for the TXOLAN Sweetheart Spectacular. This year's show will take place February 9 – 11 at the Will Rogers Complex in the newly remodeled Cattle Barn 2, Cattle Barn 3 and adjoining Arena.
What better way to learn more about the alpaca industry than to talk to hundreds of breeders and meet their alpacas face-to-face, all under one roof? This is your opportunity. And it's FREE!
Hours are:
–Friday, February 9 – 8:00 a.m. – 5:00 p.m.
–Saturday, February 10 – 8:00 a.m. – 5:00 p.m.
–Sunday, February 11 – 8:00 a.m. – 3:00 p.m.
Alpacas will be featured in the show ring competition, comprised of classes judging conformation and fleece quality in many categories for both Suri and Huacaya alpacas.
Throughout the weekend, artisans will showcase alpaca fiber and examples of felting, fiber arts and more. Vendors and farm displays will sell the latest alpaca fashions and hand-crafted items.
Free Alpaca Selfies!
Get ready to change your social media profile picture to one you never knew you needed… until now! This year's event will feature a free alpaca selfie booth. How can you NOT jump at this unique opportunity? Alpacas will be available for selfies throughout the weekend.
Educational Seminars
For those ready to take the next step in learning about the alpaca industry, classes will be available throughout the weekend for a nominal fee. Topics include Sheering, skirting techniques, fiber arts, animal care, creating a business plan and much more. Visit http://www.txolan.org/page/7066/txolan-2018-education-seminars for more information.
Youth Competition
On Saturday, February 10 at 2:00 p.m., youth will take to the ring to compete with their alpacas. And don't miss the costume contest which also takes place on Saturday, when young participants will strut their stuff with their costumed alpaca. Costumes will be judged on the comfort of the animal with foreign objects on their head, legs and feet, and how imaginative the costume is as well as the story each participant must write telling about the costume.
Visit www.txolan.org or TXOLAN on Facebook or Twitter for more details.