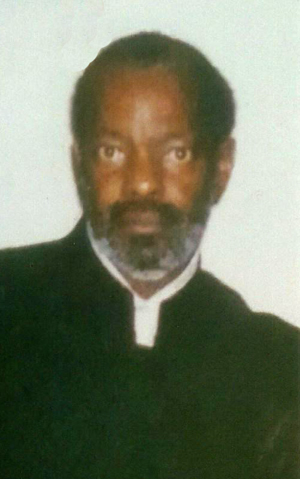 The Angelic Host came for Alfred Vaughn in the Parkview Regional Hospital Trauma Room, Mexia among loving family and very devoted friends.
Funeral Services were held Saturday, May 6, 2017 at the First Baptist Church of Teague with Pastor John L. Delancey serving as officiate.
Interment followed in the Mt. Zion Cemetery, 12 Mt. Zion Church Rd, Huntsville, TX.
Alfred was born in Huntsville, Texas to the parentage of Horace and Mattie Willis Vaughn.
He grew up in Huntsville and received his academic training in the Huntsville Public Schools and his parents provided for his Christian Education at an early age. Mr. Vaughn did additional study in college.
He had a very strong work ethic, and retired from the Public Works Department of the City Of Teague, Teague, Texas.
Alfred was known for his quick wit, unique sense of humor, and his ability to never meet a stranger.
He enjoyed out-of-door activities, all sports, and was a devoted Dallas Cowboy Fan.
He will be greatly missed for his love of family, deep friendships, and his zest for life.
Preceding Alfred in death are:  His parents and his sister:  Gwendolyn Vaughn.
Those left to cherish his memory most are:  His devoted wife:  Kathy Vaughn, Mexia, TX;
His sons:  Derek Vaughn, Teague, TX; Mason Vaughn, Mexia, TX; Andrew Hutchison, Waco, TX; Adam Hutchison and wife, Lucretia, Mexia, TX;  Caleb Hutchison, Mexia; TX;
Daughters: Monique Vaughn, Dallas, TX; Niecey Davis and husband, Lee, Palestine, TX; Kassy Hutchison and husband, Thurman, Mexia, TX;
14 Grandchildren who adored their "Papa Alfred": Oscar, Tookie, Jaden, Kaylee, Lee-Lee,  Aanlyah,  Aaleah, Red, Jeryle, Zayriya, Zaymarion, Breasia, Camiya, and Calob, Jr.;
Brothers: Albert Vaughn, Houston, TX; Laurence Vaughn and wife, Patricia, Houston, TX;  Edgar Vaughn and wife, Linda, Houston, TX;
Sisters:  Sharolyn Vaughn and Andrea Vaughn, both of Houston, TX;
and Special Friends:  Ann Dabney and Pamona Johnson; a host of other relatives and friends.
Moore's Angelic Funeral Home, 406 Monroe Street, Teague, Texas provided the Professional Services for The Alfred Vaughn Family.
Visit their website at mooresangelicfuneralhome.com to sign the guestbook and light a candle.