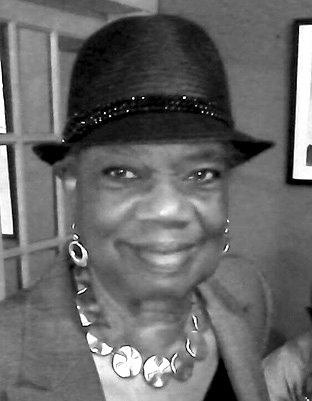 The Angelic Hosts came for Mrs. Ada Burleson Conner in the Baylor Scott & White Medical Center of Carrollton among loving family and devoted friends.
Viewing was held Friday, September 29, 2017 in the Chapel of Moore's Angelic Funeral Home of Teague.
Funeral Services were held Saturday, September 30, 2017 at the Mexia Civic Auditorium in Mexia with Rev. Louis Carr, Jr, officiating and Dr. E. A. Benson, eulogist.
Interment followed in the Woodland Cemetery, LCR 474 in Mexia.
Mrs. Conner was born February 18, 1934 in Mexia.
She graduated from Dunbar High School of Mexia in 1951 and went on to attend Bishop College and Texas Southern.
Mrs. Conner married Warren Conner in 1956 (who preceded her in death). She was also preceded in death by her son, Ricky A. Burleson and her parents, Louis and Alma Burleson.
She is survived by two sons: Reginald Conner of Mexia and Warren Conner of Los Angeles, CA; two daughters: Cheryl Conner McLaughlin (Roger) of Carrollton and Tonja Conner Minor (Rodney) of Flower Mound; seven grandchildren: Lashundra Davis of Houston,  Brooke Conner of Mexia, Kelcey Williams of New Orleans, LA, Brittany Conner of Carrollton, Brittany McLaughlin of Dallas, Nicholas Minor of Flower Mound, and Dohre' McLaughlin of Carrollton; and eight great-grandchildren; one sister-in-law: Mrs. Eva Burleson of Dallas, one brother-in-law: Esquire Conner (Mildred) of Wilmer Hutchins; and cousin: Louis Archie Shackles of CA; along with a host of nieces and nephews.
There are many things that Mrs. Conner is known for; and her greatest legacies, other than her children, would include the work she has done for the community and her involvement in politics.
Even her employment career, that includes working at the State school, library, being self-employed, working for legal services, court clerk position, and serving as a municipal judge, and Pre-Need Insurance Agent, Moore's Angelic Funeral Home, all point to the direction of her involvement for the betterment of the community.
Her political journey hails the democratic theme of "People who are for the people…ALL people." She was actively involved in the Democratic Club, League of Involved Women, NAACP, MLK program, Chairman of the board for Caritas, and a board appointment to Brazos River Authority.
While there are countless other clubs, boards, and organizations that Mrs. Conner was affiliated, one of her greatest achievements was the institution of ballot by mail to the county. The list of political work and those she mentored in the political arena are endless and will live on for generations to come.
Her involvement in the community began with her affiliation to a plethora of churches in Mexia and the surrounding communities. Her musical gift has been shared with more churches and touched the lives of more individuals than can easily be counted.
While Ada Conner was a "household name" at numerous churches, her roots are planted at St. Luke United Methodist Church, where she faithfully served for more than thirty years.
While Mrs. Conner will be missed by all, her wisdom, gifts, talents, mentoring, and love will never be forgotten because the depths of her roots are too wide, too high, too long, and too deep to measure.
Moore's Angelic Funeral Home, 406 Monroe Street Teague, Texas is serving the Conner Family.
Visit their website at mooresangelicfuneralhome.com to sign the guestbook.