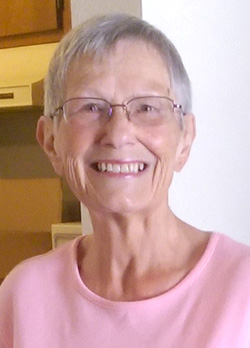 Betty Wilson Crum, 73, of Fairfield, passed away Saturday, December 2, 2017 in Tyler.  Visitation was Wednesday, December 6, 2017 at Capps Memorial Chapel.
Graveside services will be held 2:00 p.m. Thursday, December 7, 2017 at Fairfield Cemetery with Rev. Benny Mize officiating.
Mrs. Crum was born April 5, 1944 in Olympia, Washington to parents S. W. and Cleevie Brown Wilson.
She came to Fairfield in 1953 from Palestine.  She most recently had been living in Georgia but recently returned to Fairfield.
She worked for a number of years as a switchboard operator for Continental Telephone and as a PBX operator at Stone Mountain Park in Georgia.
She was a member of both Fairfield Christian Center in Fairfield and Bethany Christian Center in Loganville, Georgia.  Betty was a woman of God.  She loved the Lord, her children, grandchildren, great-grandchildren and brothers.
In addition to her parents, she was preceded in death by her husband Rickey Crum; a son, Joel Jones; a sister, Carla Marie Wilson.
Left to cherish her memory are her four children, Lee Jones and wife Stephanie of Marquez, TX; Michael Jones of Allen, TX; Troy Jones and wife Candace of Wortham, TX; Gena Lynn and husband Brian of Covington, GA; two brothers, Steve Wilson and wife Sharon of Fairfield; Roger Wilson and wife Teresa of Fairfield; 14 grandchildren and 12 great-grandchildren as well as numerous nieces and nephews.
To view an online obituary, send a personalized sympathy card, or leave the family a personal tribute, please visit our website at www.cappschapel.com